Ceramic Tile Display Rack for Tile Showroom
Tile Display Rack Dimension
Rack Size: 1450 x 1060x 2500 mm
Panel Size :1200x2250mm
Panel Quantity: 10 Panels
Mateiral: Metal
Description
Ceramic Tile Display Rack for Tile Showroom
Tsianfan is a
Ceramic Tile Display Rack Manufacturers
, specilized in producing
ceramic tile display racks,floor tile display rack,tile display shelves ideas,mosaic tile display rack,sliding tile display rack,drawer sliding tiles display racks,waterfall tile display rack,tile showroom display racks
with 10 years export and producing experience. All of the style can be customized according to your showroom size and your Door Display Rack Design.
This Simple Style Tile Display Rack is our hot sale style, simple and save much space of the tile showroom.
The ceramic tile sample can be replace any time, not need to glue on.
The panel of this new sliding tile display rack is without MDF board, no need to worry about the failres caised by the deformation of the MDF board, long sevice life.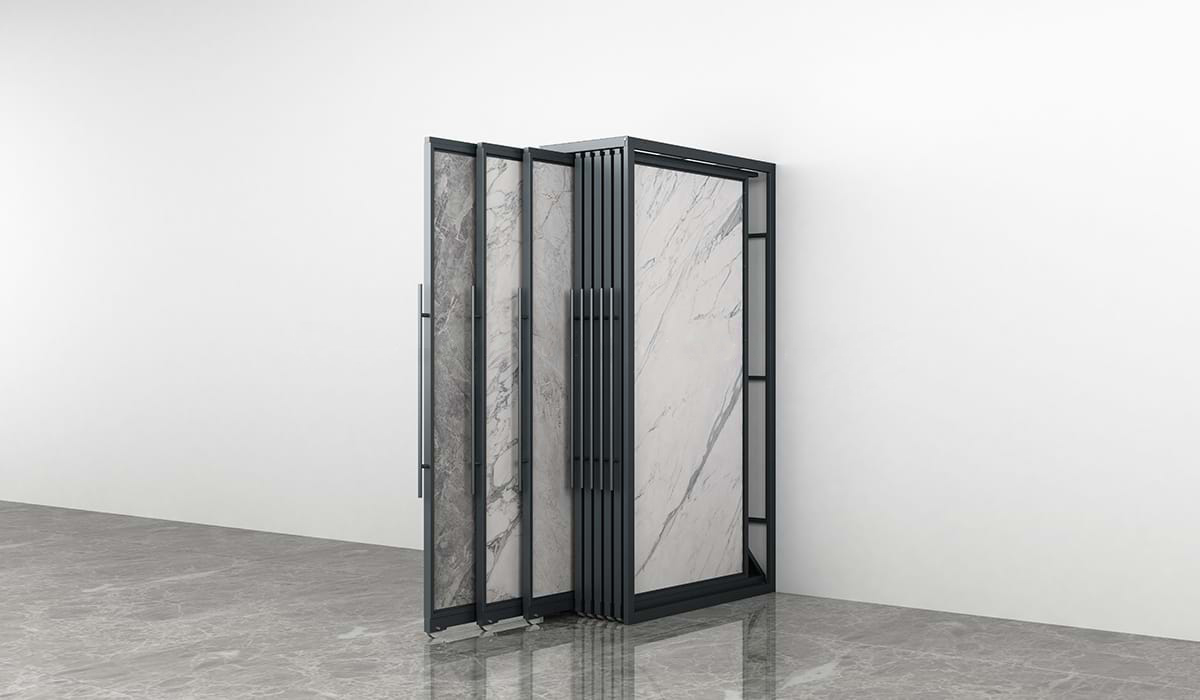 Tile Display Rack Dimension
Rack Size: 1450 x 1060x 2500 mm
Panel Size :1200x2250mm
Panel Quantity: 10 Panels
Mateiral: Metal
Accept customized dimension according to your showroom layout and space limit.